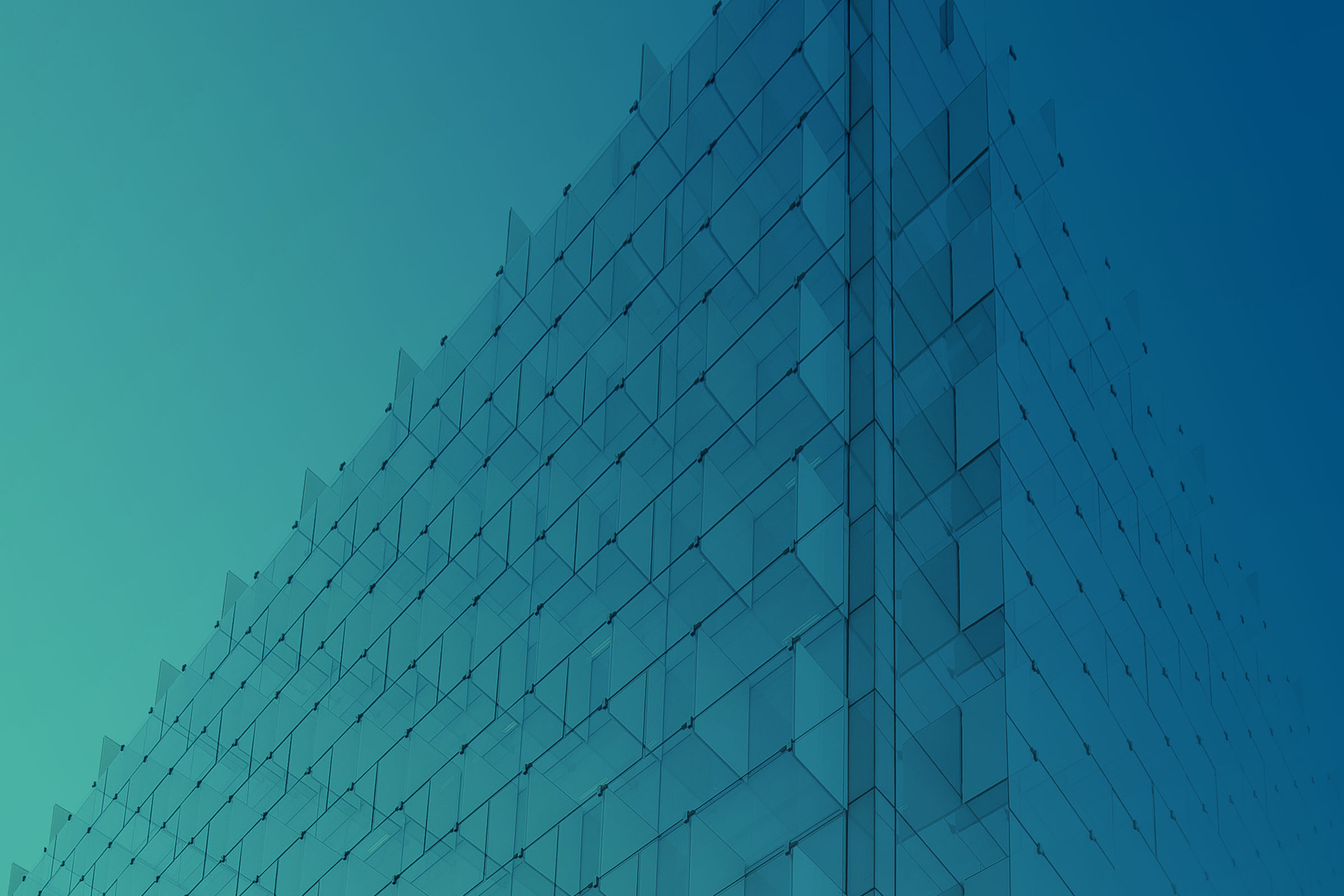 See how DataNovata is rated through Gartner's Peer-to-Peer portal Link »
Scalable Aerospace Data Archiving Project Eliminated Legacy Liabilities in 3 Months
Application: Product Inventory Control Systems
Industry: Aerospace Manufacturing
The Challenge:
To implement on a trial basis an archiving solution that would:
Eliminate liability of legacy systems
Quickly replace a system facing imminent withdrawal of database support
Create cost-effective, reliable access to data
Maintain compliance with data regulations
Scale across multiple systems due for retirement
The Result:
Pilot project completed in 3 months, after which DataNovata was deployed within the client live environment
Client enabled to switch off the old server and eliminate associated legacy costs
DataNovata application was fully compliant accessing the SQL server database
Client deployed another 6 instances after the pilot success and continues to increase the footprint across its global network of companies
Read the Full Case Study
Top 3 Auto Manufacturer Sees 30% Improvement in Operational Efficiency
Application: IBM Mainframe Platform
Industry: Auto Manufacturing
The Challenge:
Decommission multiple applications with different stakeholders and operational resources with zero disruption to workflows
Manage the data history for 10 years to meet business & compliance needs
Provide a common solution for data access easily and affordably
The Result:
40% reduction in resources needed to manage the server clusters
30% improvement in user operational efficiency
25% reduction in housekeeping operations
Deletion of 1500 screens for improved UX
Eliminated 600 tasks from the Job Controller
Transformed report production from 1 day to 1 minute
Read the Full Case Study
DataNovata Facilitated SAP Transition at Reduced Cost
Application(s): Infor BPCS, System 21, Data 3 and multiple other ERP solutions
Industry: Healthcare Manufacturing
The Challenge:
Merge all of the company's non-SAP databases that were not required for SAP license
Define a common data structure for all the database variants that was meaningful to the business user.
Segment the data application into relevant models e.g. Customer Care, Finance, Manufacturing.
Plan for worldwide implementation in multiple languages using VMware on an SQL platform.
Provide immediate access to all transaction and audit history
Eliminate the cost of the legacy hardware
The Result:
Project took less than 12 months from start to completion
Only 1 week needed to train business users on the DataNovata application
Client could successfully decommission its iSeries/AS400 platform with no loss of data integrity and accessibility
No additional licenses were needed for SAP in order to maintain full access to the data
Read the Full Case Study
Office Supplies Enterprise Realizes ROI within 9 months Post Merger
Application: Movex ERP
Industry: Manufacturing
The Challenge:
Deliver a data platform solution that would:
Consolidate datacenter operations by shrinking the legacy application hardware
Consistently interpret multiple platform applications' database schemas
Function independent of the original host
Accelerate decommissioning cycles
Not require re-skilling employees
Price below operation costs
The Result:
Delivery of data files to completion of UAT in 16 weeks
Data history was accessible independent of the legacy host
Datacenter consolidation goals were met through shutting down an entire datacenter
Rationalization initiative helped the company reduce its infrastructure costs by 33%
Read the Full Case Study
Yellow Pages Reduced Outsourcing Costs by 70%
Application: Bespoke Application
Industry: Online Advertising/Business Services
The Challenge:
Replace the expensive 3rd-party managed services provider
Create a web-viewable copy of the database
Enrich the database indexing to support more meaningful data enquiries
Design an XML, Java-based, DataNovata application for dynamic, online analysis and reporting
Do so for listings containing 3 million business application records
The Result:
Project took 3 months from start to completion
Client was able to reduce the cost of outsourced analytics operations by 70% for the Business File application
The marketing unit could now interrogate data according to dynamic business needs without disrupting the core system workflow or high-volume users
Read the Full Case Study
European Claims Adjuster Merges into a Common Application Data Governance
Applications: System 21 and Sun Accounts
Industry: P&C Insurance
The Challenge:
Dispose of multiple inherited systems
Bring all European offices under a common application data governance
Avoid data migration for non-transactional data
Support the detailed user requirements at a significant reduction in operating cost
The Result:
Initial pilot proof of concept was completed in a few weeks and the archiving solutions were completed, inclusive of user training, 6 weeks before new ERP system launch.
Closing balances only migrated to the new ERP (green field).
Data history accessible through the DataNovata apps on desktop and mobile
Minimal input from client IT Services allowed the client to focus on the new ERP system implementation.
Read the Full Case Study
RSA's Data Regulation Compliance Secured by DataNovata
Application: UK Ministry of Defense Employee Claims Management System
Industry: P&C Insurance
The Challenge:
Eliminate risk from the legacy data management
Manage compliance and reduce risk of system failure
Improve access to the source application history
Reduce the operational cost of data access
The Result:
Project completed in 3 months, using remote access to the HP/UX Server.
RSA decommissioned its legacy platform application
RSA retained the same level of accessibility through an up-to-date UI
Cost of data management was reduced by 60% in one year
Read the Full Case Study
Mission-critical Call Center CSR System Re-platformed for Digital Access to Sales Data
Application(s): MR1 Call Centre Quotation System – IBM CICS
Industry: P&C Insurance
The Challenge:
Decommission a mission-critical system with 40G of historic data
Ensure that the user workflow would be replicated or improved
Ensure undisrupted continuity for 1300 registered users
Comply with data retention and availability rules
The Result:
Data fully migrated into a DataNovata application template, with full UAT and production cutover within 6 months of kickoff
No disruption for call center users
Elimination of all associated costs of running on the mainframe
Continuous, uniform access to all data provided throughout the process
Read the Full Case Study
RSA Property Services Saves £40 K p.a. Accessing Data History
Application: AS400
Industry: P&C Insurance
The Challenge:
Decommission an AS400 operating all the Property Division's leasehold and freehold data
Stop exporting the database to Excel sheets as a security precaution
Process 3 GB of data records into a read-only accessible data platform with full referential integrity
The Result:
Project completed in less than 3 months with all users transitioned to the new system
£40,000 p.a. of savings
AS400 shutdown
All data history accessed through DataNovata
Read the Full Case Study
Just 6 Weeks to Decommission Multiple Mainframe Legacy Databases
Application: IBM CICS
Industry: P&C Insurance
The Challenge:
Eliminate the cost of supporting the legacy mainframe while ensuring audit and query capabilities and compliance with data regulations
Transfer the company's entire policy transaction history, policy database and claims database to the new application and decommission the legacy databases.
The Result:
Policy database decommissioned in 2 ½ months
Claims database decommissioned in just 6 weeks
User access was maintained all throughout the decommissioning process
Read the Full Case Study
UK Local Government Mainframe Retired to Achieve System Upgrade ROI
Application(s): CTAX, HBIS, OAP, UniPay/PER, PALS, HREP
Industry: Public Sector
The Challenge:
Retire the Fujitsu VME mainframe within the upgrade timeline
Decommission applications even though they lacked documentation and source codes
Maintain direct access to the data
Avoid compromising the ROI benefits of the overall systems upgrade
The Result:
Project completed in 6 months via remote access to the VME mainframe and Windows Server.
Mainframe successfully retired while retaining direct access to the data
Client was able to fulfill their mandate
Read the Full Case Study
DataNovata Provided Flexibility for Diverse Data Accessibility Needs to Government Agency
Application: Fujitsu VME IDMSX
Industry: Public Sector
The Challenge:
Retire the VME mainframe
Allow the government officers immediate access to the system
Enable remote access
Incorporate accessibility features for disabled users to operate independently
The Result:
Decommissioning project took 6 months from start to completion
Disabled users now had ease-of-access to full application functionality from mobile devices
The time and effort for requests, approvals and providing financial support for winter heating was significantly reduced
Read the Full Case Study